Let's stay connected online!
Peter's Denial
(Luke 22:54–62 / Ephesians 2:8–9)
I spy... someone Jesus loves no matter what!
This week we'll "spy" Peter... telling people that he is not Jesus friend! This is the same Peter that saw Jesus walk on water, heal the sick, and vowed to never leave Him. But, after Jesus died, Peter was so afraid that he denied being Jesus' friend. Later, after Jesus came back, Jesus let Peter know that He still loved him, no matter what. And Jesus loves US too - no matter what!
Grace is a Gift
(Ephesians 2:8–9)
Jesus is a gift for everyone.
We're starting off the month of July with something Paul wrote to the church in Ephesus. In Ephesians 2:8-9, we read "God's grace has saved you because of your faith in Christ. Your salvation doesn't come from anything you do. It is God's gift. It is not based on anything you have done. No one can brag about earning it" (NIrV). When it comes to faith in God, everything, especially God's gift of grace through Jesus, is a gift of love. All we have to do is accept it!
This is Amazing Grace
(Ephesians 2:8–9)
Kids Club is still here! Watch the Kids Club video on your own, then join us at 7:00 pm on Zoom for even more Kids Club fun! Use the link below to sign up for Zoom reminders and invites (you only need to sign up once to get on the list). See you on Tuesday!
Fellowship Kids is a place for kids to...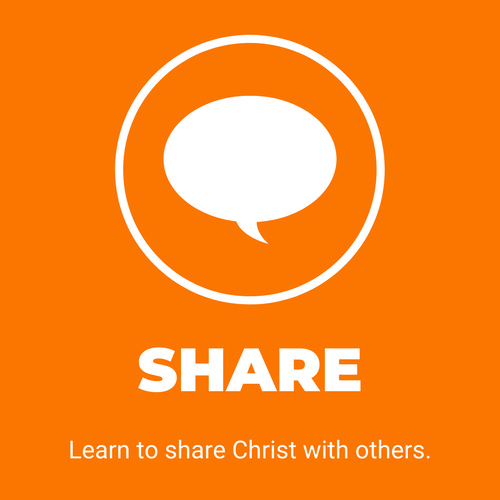 Here at The Fellowship, we are committed to providing a safe place for babies and children through fifth grade to learn and grow in their love for Jesus Christ through age-appropriate lessons, activities, and fun! We are so thankful for the opportunity to partner with you in the spiritual formation of your child.
Sundays 9:00 am: We provide Nursery for infants through 3 year old children during our Adult Bible Fellowship hour where children can play and learn about Jesus at their level.

Sundays 10:30 am: Kids up to age 3 can join our Nursery at any point during the Worship Service.
Sundays 9:00am - Sunday School: We offer age-appropriate Sunday School classes that encourage kids to interact with their peers and experience the Bible in a fun and relevant way during our Adult Bible Fellowship hour.

Sundays 10:30 am - Kids Worship : During the Worship Service, we provide a Kids Worship service for children age 4 through grade 3. Kids start together for games, music, and a lesson before splitting into age-appropriate small groups for discussion and hands on activities.

Tuesdays 6 pm- Kids Club: Kids Club meets on Tuesday evenings from 6:30 - 8:00pm. We have classes for kids in PreK (those 4 by September 1st) - Grade 5.
Your first stop when you arrive will be our kids check-in desk. Use the Education Center entrance for direct access to the check-in desk.
If you
register your child online
before your first visit, you can simply enter the last 4 digits of your phone number at one of the self check-in stations to quickly check in your kids. A volunteer will be available to help you if you need assistance. (Note: you can register in-person, but we encourage you to register online).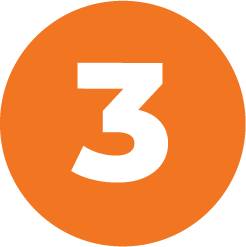 You and your child will both get stickers with a matching code for secure pickup at the end of class.
Once your child is checked in, you can walk your child to their assigned classroom.
We highly encourage you to complete the Family Information Form online before your visit so that you don't miss any of the Worship Service and your children don't miss class-time!
We take your child's safety very seriously.

That's why we have a kid's check-in station! In order to keep your children safe, we use an electronic check-in system that keeps track of both children and the volunteers who are working with them each Sunday. Parents and their child(ren) both receive a sticker with a matching number, so that
only you
can pick up your child.
We only allow children, their parents, and our trained staff/volunteers in the children's wing on Sunday mornings. Every children's and youth worker is screened and completes a national background check. We also make sure that our staff receives safety guidelines and training. If a child needs bathroom assistance, or a diaper change, our staff will page the child's parent as they do not change diapers or assist children in the bathroom.
You can complete the
Family Information Form
online or at one of the self check-in stations, or ask one of our check-in desk volunteers for assistance.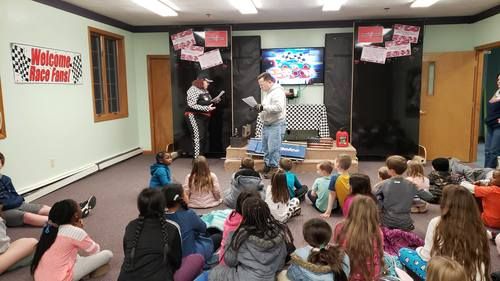 Meet Our Director of Children's Ministry
Jess joined our staff as Director of Children's Ministry in July 2017.
Jess has a BA in Education from Messiah College, and worked for a number of years as a public school teacher. Jess has also played piano in our Worship Ministry for many years. Jess and her husband, Jeff, have two young children.
Have questions about Fellowship Kids? Contact us below!